Teatro Filarmonico
Song of destiny: a weekend at the Filarmonico with Brahms and Schumann
10 March 2022
On Friday 11th and Saturday 12th March, Vittorio Bresciani is conducting the Orchestra and Chorus of the Fondazione Arena di Verona in a program dedicated to two of 19th century German music's top artists
---
For the third concert of the 2022 Symphonic Season, maestro Vittorio Bresciani and the Arena's orchestra and chorus are performing Schumann's last and most experimental symphony, the Fourth, and two monumental compositions by his ideal successor, Brahms: the tempestuous Tragic Overture and the intense Song of Destiny.
Vittorio Bresciani has already appeared on the stage of the Teatro Filarmonico, both as a pianist and on the podium for the works of Franz Liszt and, more recently, precisely conducting a program dedicated to other Hungarian composers.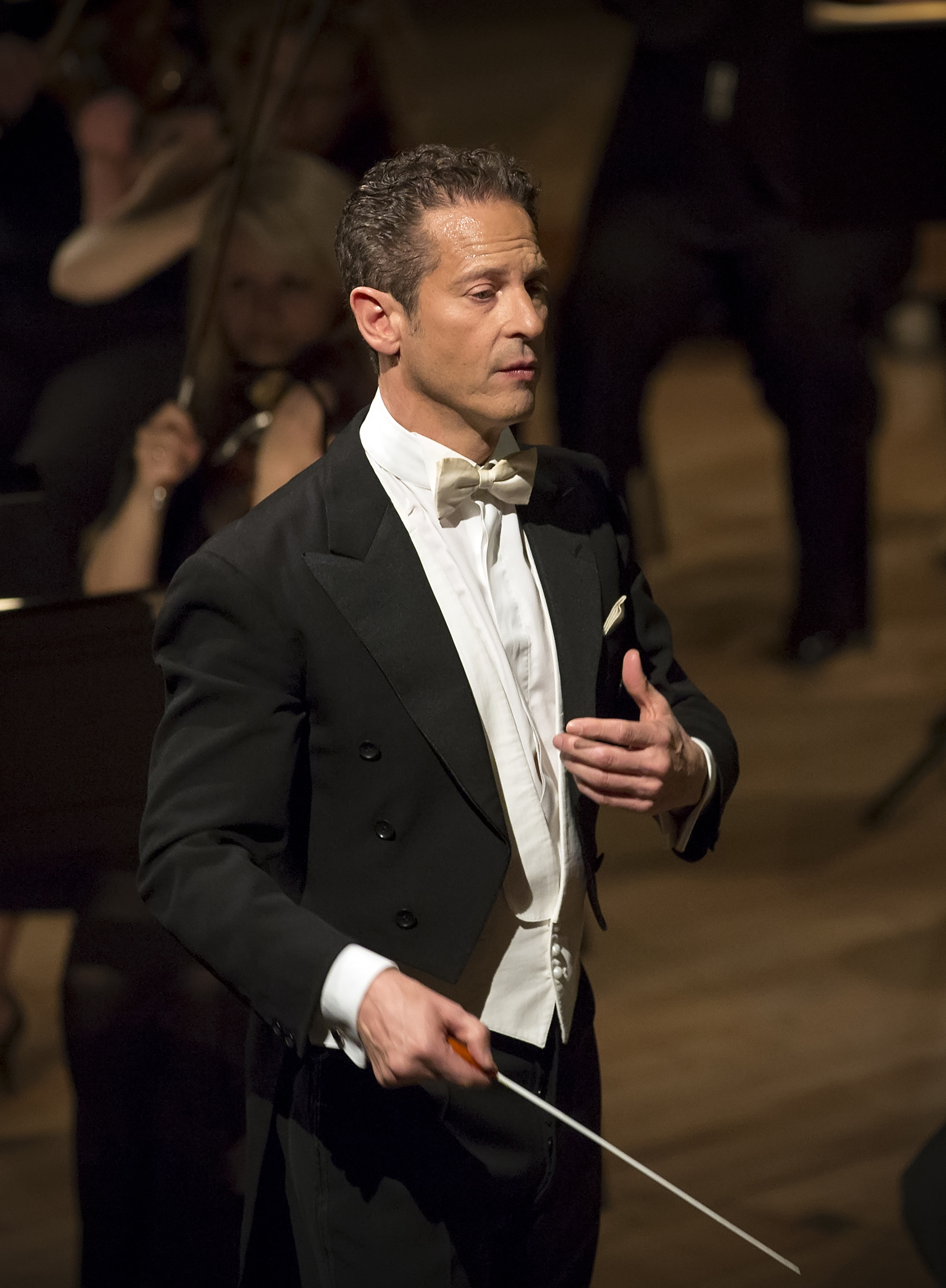 For the 2022 Symphonic Season he has chosen a romantic program that unites two artists whose lives were inextricably interwoven in the mid 19th century: in 1853 Robert Schumann, already a successful composer and conductor, launched the career of the twenty year old and at that time unknown Johannes Brahms, a piano virtuoso soon to become late romantic symphonism's greatest composer.
That historic meeting shortly preceded the definitive version of the Fourth Symphony in D minor, which Schumann conceived over ten years previously as a symphonic fantasy: a rather daring experiment intended to go beyond the limits of sonata form, connecting the four traditional movements seamlessly and with a cyclic return of the opening themes during the work.
The romantic restless character of Schumann's melodies is unmistakable and they are at the origin of the themes of the entire composition, alternating a solemn melancholy D Minor with the triumphal joyful D major.
D minor is also the tonic key of the Brahms composition that opens the concert: the Tragic overture was composed in 1880 by a Johannes Brahms who was already mature but not a prolific composer, along with its more joyful and ebullient "twin", the Academic, and felt the effect of non-musical influences more than any of his other symphonic compositions.
The source is clearly non-musical for the Song of Destiny, one of the short but significant compositions that Brahms dedicated to the interaction between chorus and orchestra during the period of his approach to symphonic form, approximately ten years before the Tragic overture.
Some strophes contained in the Iperione by Friedrich Hőlderlin were at the basis of a tormented reflection on man's destiny and on the love (or indifference) of the divine and superior entities.
The 3rd symphonic concert debuts on Friday 11th March at 8:00 PM (A series season tickets), lasts approximately 75 minutes (with interval), and will be performed again on Saturday 12th March at 5:00 pm (B series season tickets).
Ticket news: new mini-season tickets are available for the 2022 Opera Season and Symphonic Season, to offer an even wider more flexible choice, with options of 3 or 5 concerts/shows among the preferred programs of the artistic events of the Fondazione Arena di Verona at the Teatro Filarmonico.
DISCOVER THE MINI SEASON TICKETS