Arena di Verona
Jonas Kaufmann is Radamès on August 28
08 August 2022
The tenor makes his extraordinary on-scene debut for a single night in "Aida", the queen opera of the Arena
---
After the extraordinary gala of 2021, triumphantly ended with 7 encores, Jonas Kaufmann, an opera star in demand throughout the world for the intensity of his interpretations, makes his long-awaited debut in a full opera on the majestic stage of the Arena di Verona.
For the occasion, the tenor will perform Radamès in Aida, the amphitheatre's beloved and most performed opera, with an international cast directed by Daniel Oren, on Franco Zeffirelli's extraordinary stage, with costumes by Anna Anni and choreography by Vladimir Vasiliev.
Aida
on Sunday, August 28th at 8.45 PM
with Jonas Kaufmann as Radamès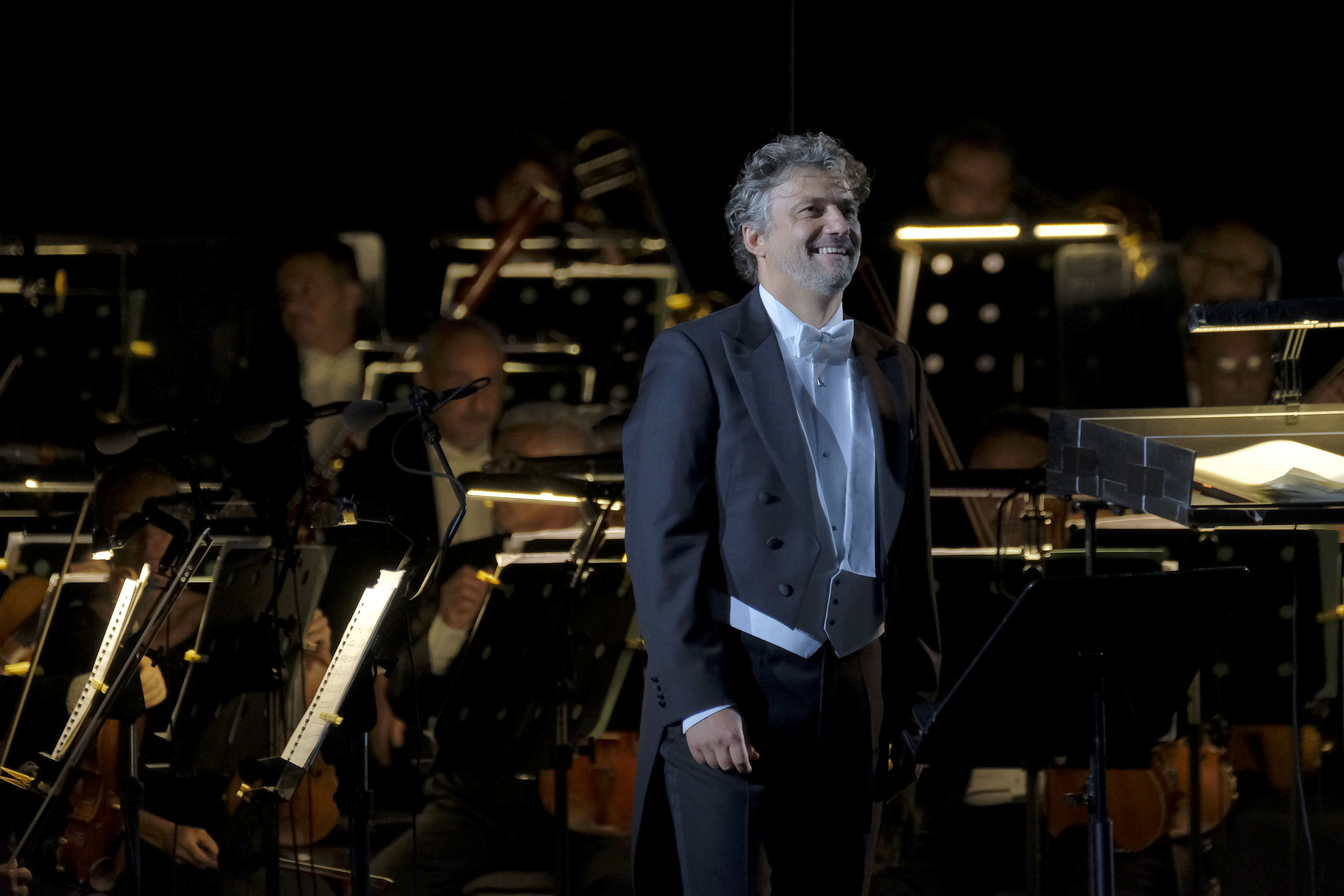 A role of tenor among the most demanding in Verdi's repertoire and opera in general, Radamès, the male protagonist of Aida (1871) has been tackled on a very selected number of occasions by Jonas Kaufmann: all of them highly anticipated by audiences and critics alike and each time memorable, including a studio recording of the full opera.
Together with the entire programme of the 100th Festival 2023, the extraordinary gala by the acclaimed Bavarian tenor, Jonas Kaufmann in Opera - Arena 100, has also been announced. It will take place on 20 August 2023 and will see him perform three acts of different operas, as is the tradition of the big events at the Arena di Verona.
However, the ancient amphitheatre will host him as a surprise for an entire opera as early as 28 August 2022.
Aida
on Sunday, August 28th at 8.45 PM
with Jonas Kaufmann as Radamès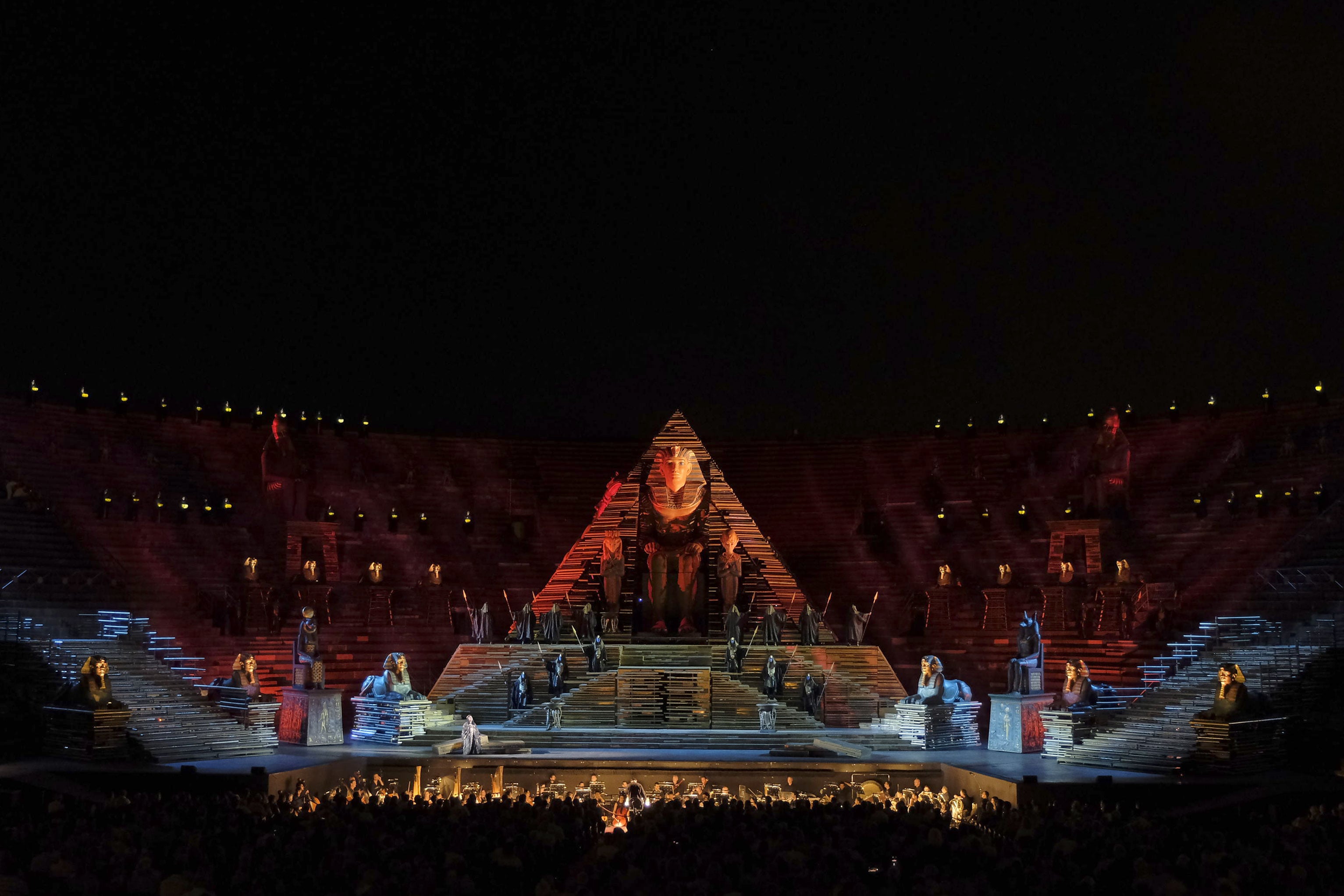 Jonas Kaufmann will play the character for just one extraordinary show under the stars with a leading international cast, alongside soprano Liudmyla Monastyrska's Aida and Olesya Petrova's Amneris, the princesses who vie for the Egyptian general's love.
With them, baritone Sebastian Catana gives voice and face to Amonasro (Aida's father and King of the Ethiopians), bass Abramo Rosalen as high priest Ramfis, the unyielding symbol of spiritual power and more, Romano Dal Zovo as the King of the Egyptians, young Riccardo Rados as the Messenger and Yao Bohui as the Priestess.
The Orchestra of the Fondazione Arena di Verona and the Chorus prepared by Ulisse Trabacchin are conducted by Maestro Daniel Oren. The Arena technicians will bring to the stage golden Egypt and multicoloured precious fabrics imagined by director and set designer Franco Zeffirelli exactly twenty years ago with costumes by Anna Anni.
A vision that perfectly brings back the dual soul of Verdi's opera, balanced between soul and grandeur, love, jealousy, turbulent passions and messages of peace. Together with the Ballet at the Arena coordinated by Gaetano Petrosino, Marianna Monteleone's Akmen debuts together with the two young étoile Ana Sophia Scheller and Matias Santos, also confirmed.