HERE IS A LIST OF CURRENTLY ACTIVE SPONSORSHIPS
We wish to say THANK YOU to the Arena di Verona sponsors who have decided to confirm their support for us, participating as true partners and sharing the preparation of this project moment after moment. Without their contribution the realization of the Festival would not have been possible.
First of all the Major Partner, UniCredit, who for over 20 years has been alongside us as our sponsor and as the provider of the ticket sales system. Volkswagen Group Italia, Gruppo Calzedonia, Pastificio Giovanni Rana, Forno Bonomi, Saving Lives Metinvest, Genny, DB Bahn Italia, Müller, RTL, Dolomia, Casa Sartori, Palazzo Maffei. The official partners Verona Fiere, Air Dolomiti, A4 Holding, SABA, Mantova Village, Sanagol, SDG Group and the official provider OMSI.
Fondazione Arena di Verona wishes to thank the companies who decided to support the Opera Festival: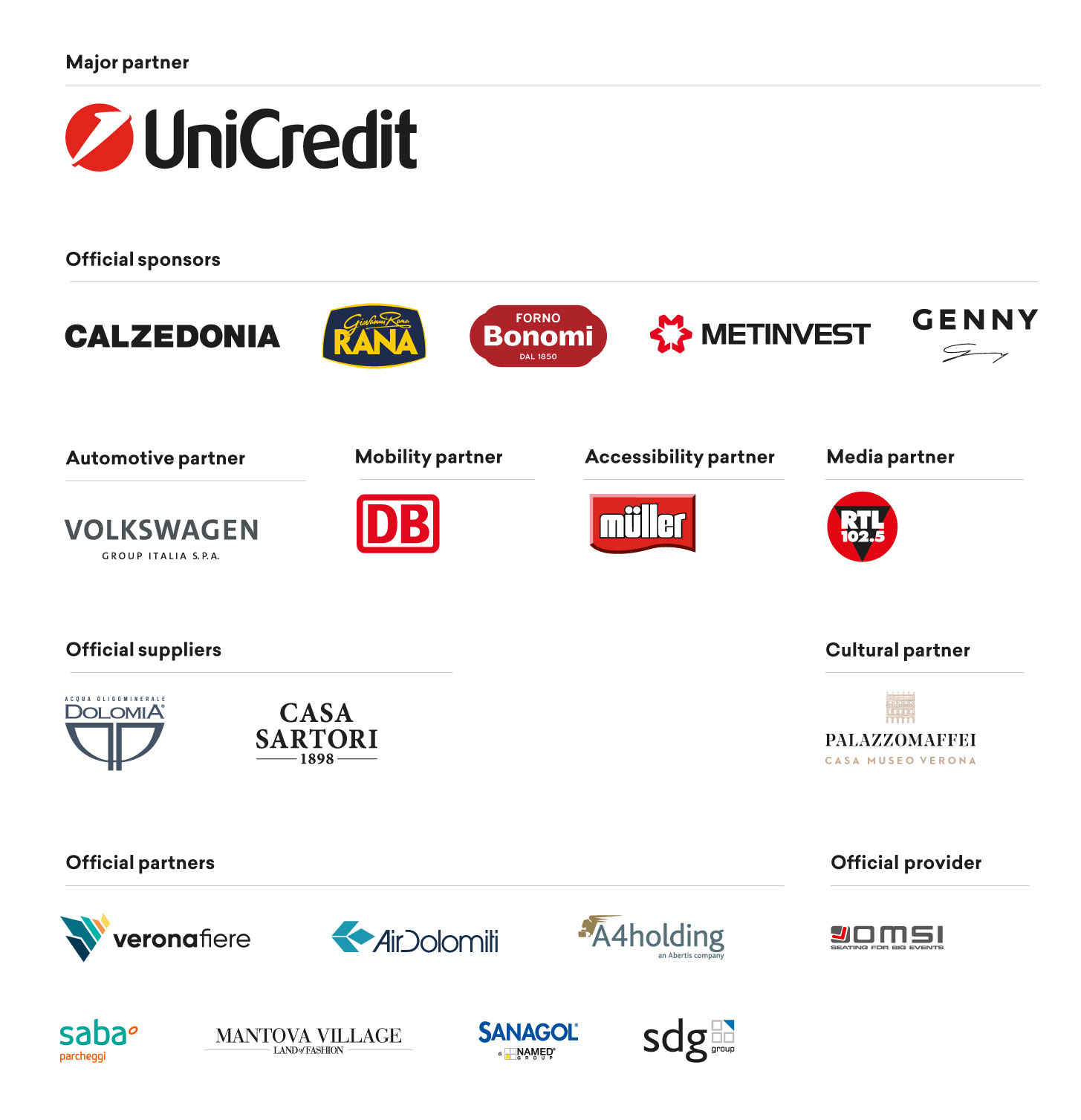 The contribution of private sponsors is a valuable support to preserving and highlighting the Arena Opera Festival, an important world-famous part of Italy's artistic and cultural heritage.
Fondazione Arena di Verona offers companies the possibility of associating their image with a prestigious cultural context, which is truly one of a kind.
Opportunities for visibility range from the inclusion of logos to important joint promotion events, and high profile public relations and customer care activities during Opera Festival evenings.
For further information, contact commerciale@arenadiverona.it