Arena di Verona
Arena Opera Festival People's Voice Awards
17 April 2023
The contest presented by Sanagol to elect the most impervious opera piece in the history of the Festival has ended
---
Sanagol presents
Arena di Verona Opera Festival People's Voice Awards
The contest has ended: out of all the peaks of opera, our Everest is "Celeste Aida"!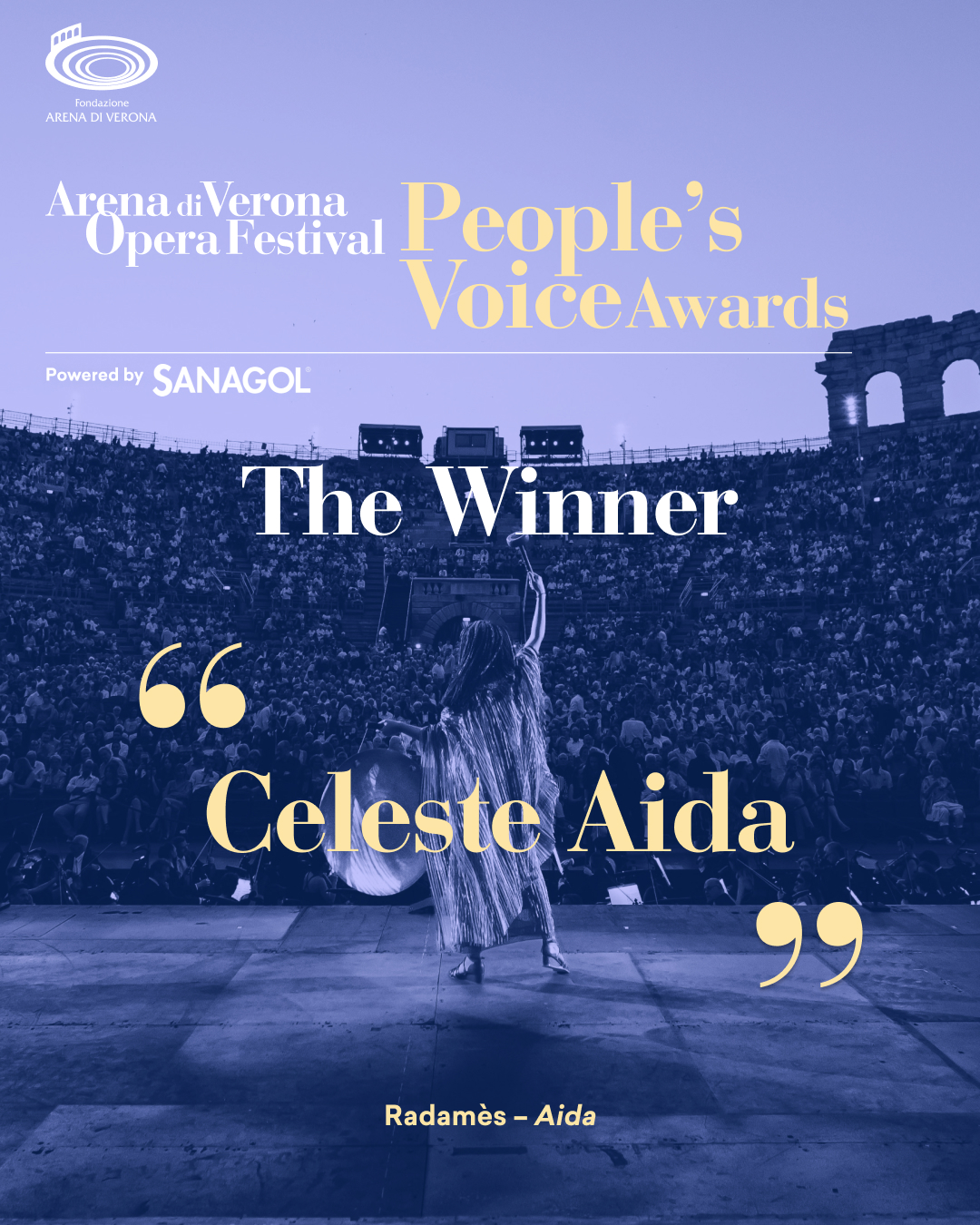 The tournament that accompanied us until the start of the Festival is now concluded. Sanagol®, which has always taken care of voices, presents "Arena di Verona Opera Festival People's Voice Awards": out of 100 songs that have made the history of the Arena, the followers voted for the ones that require the most challenging singing performances. In short: those that "need a voice'!
The challenge lasted eight weeks and was structured like a real Wimbledon-style scoreboard, with 100 competing entries going through to the round of 16, then the quarter- and semifinals, until the winner was announced a few hours before the start of the 100th Festival.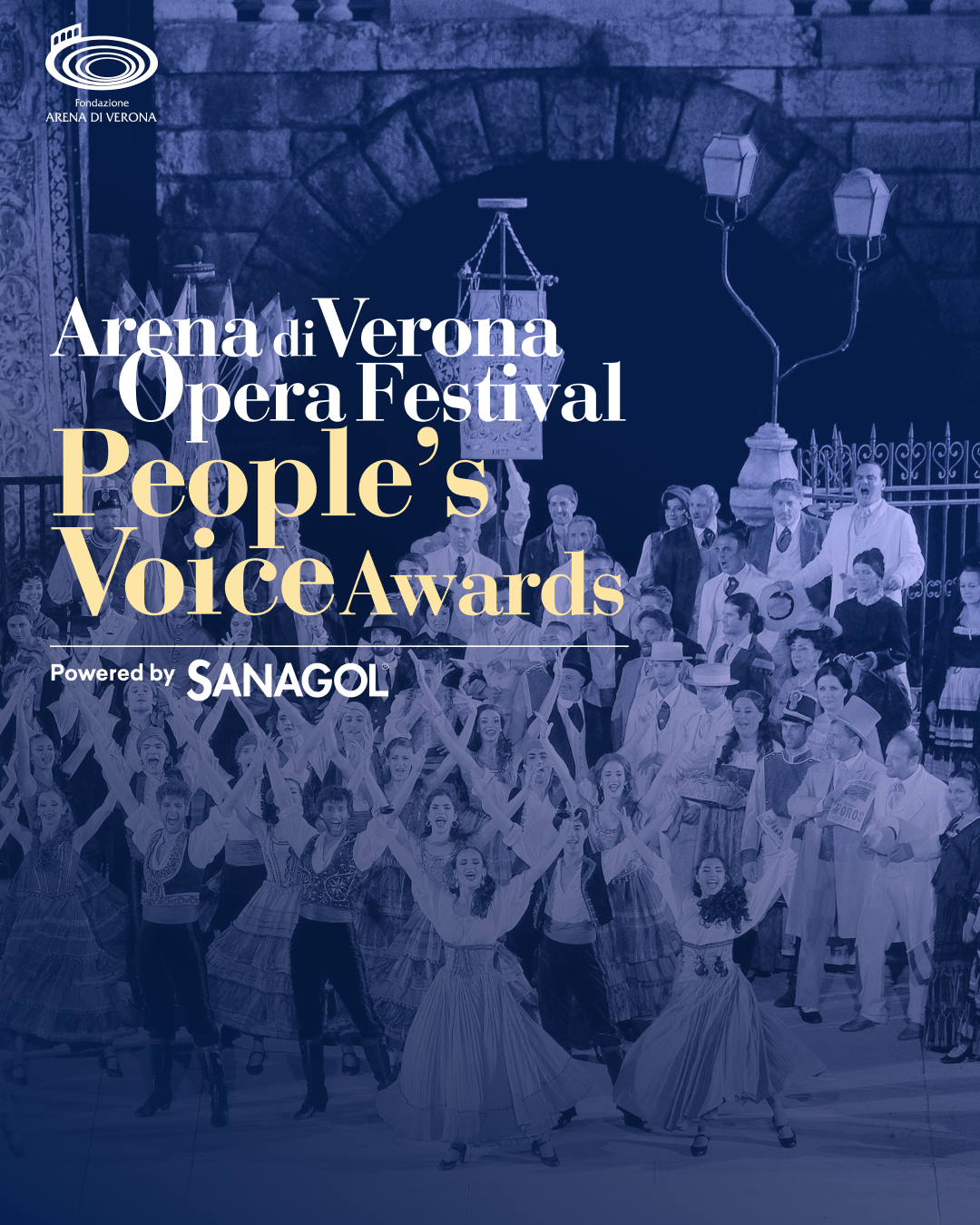 In 110 years and 100 editions, the Opera Festival has staged no fewer than 60 operas, as well as ballets, concerts and galas. Throughout its history, the Arena's stage has hosted the greatest directors, set designers, costume designers, choreographers and dancers of all time, but above all, the world's greatest voices. Voices that, since 1913 have been able to thrill, move and involve the audience, voices that run through and fill the amphitheatre, from the most vibrant high notes to the barely perceptible ones.
The theme of voice is the basis of the contest of Fondazione Arena in collaboration with Sanagol®, a new supporter of the Festival and one that is particularly attentive to voice care and maintenance, due to the nature of its products, which accompanied the challenge with the hashtag #100GoleGold.
For eight weeks, the Arena di Verona's Instagram profile hosted an exciting tournament in which 100 songs from operas performed in the Arena, which require special vocal skills, agility and virtuosity from the performers, will compete.
The contest started on Sunday 16th April, World Voice Day, and continueed through several elimination stages, exclusively on the Arena di Verona's Instagram channel.
Followers was asked to voice their preferences, and a thrilling sequence of posts and stories documented the progress of the challenge and the community's choices, leading up to the choice ofthewinning song: "Celeste Aida", sang from Radamès on Aida by Giuseppe Verdi!