Arena di Verona
The 100th Arena di Verona Opera Festival 2023 wears Genny
02 June 2023
Presented the new outfits for Fondazione Arena's stage staff designed by Sara Cavazza, Creative Director of the iconic fashion house
---
Swinger International, owner of the Genny brand, was among the first to join "67 Colonne" project in 2021, renewing its support for the initiative at each edition. The collaboration between Fondazione Arena, emphasized by the friendship between Sara Cavazza, the brand's creative director, and Cecilia Gasdia, led to the ambitious project of creating the new uniforms for the staff.
This is the image that Fondazione Arena will give each evening to 12,000 spectators from 110 countries during the 100th edition of the festival, which will be more of an international showcase than ever before.
Genny, a leader in the industry thanks to its ability to adapt to the evolution of taste and technology and with meticulous attention to craftsmanship and creativity, has taken on the exciting challenge of dressing more than 200 young people, engaged in the 49 evenings of the Arena Season in welcoming the public.
The new image of the hall staff, created by one of the most experienced companies in the luxury and prêt-à-porter segment, will be on RAI world television on June 16 on the occasion of the Festival's debut with the long-awaited new staging of Aida signed by Stefano Poda.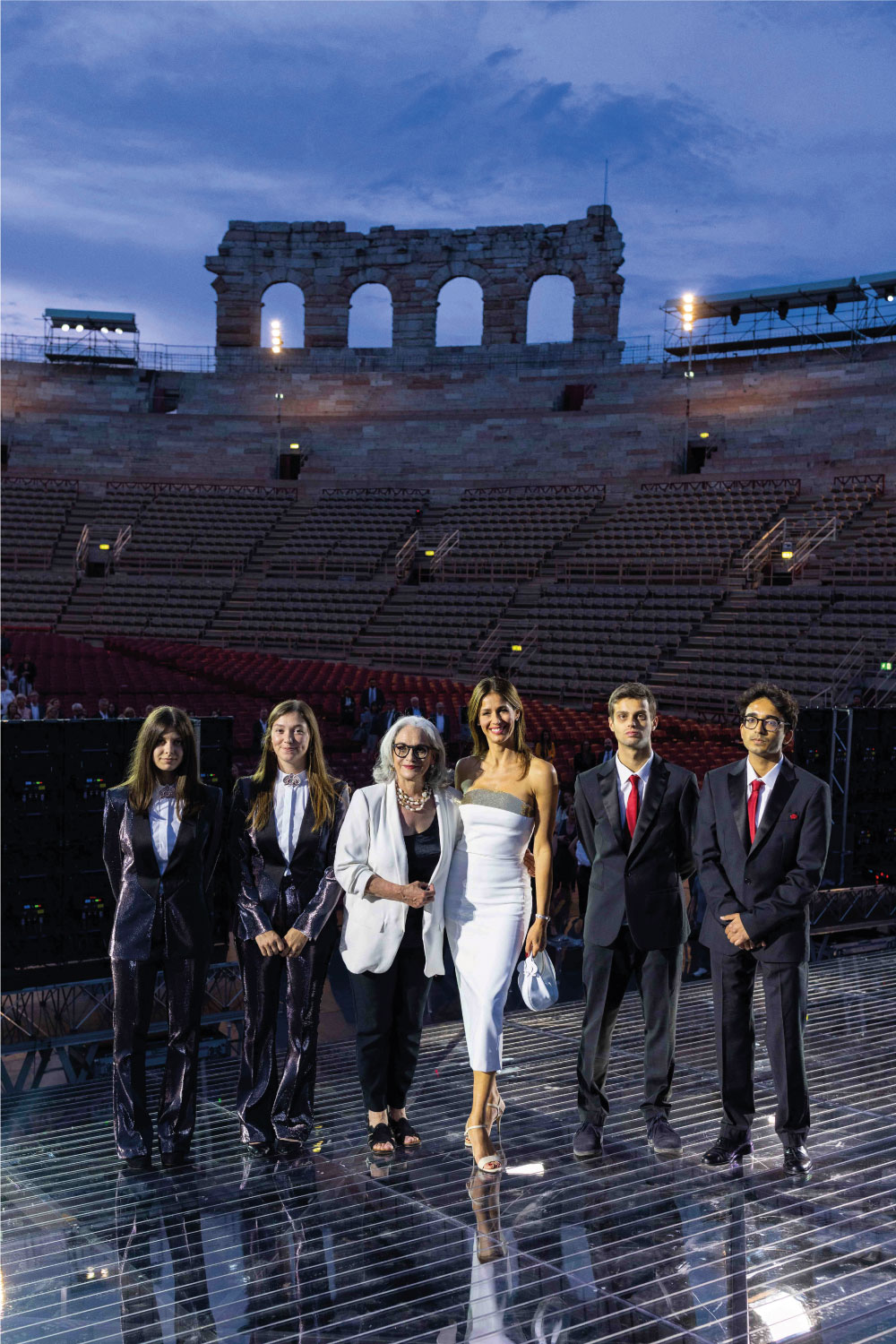 ©Comparotto fotografia
The concept of the new outfits combines elegance with functionality: the ushers will wear a trouser suit made of stretch lurex jacquard fabric in an iridescent gray color featuring elegant inlay drawing its lapel motif with a white poplin shirt, embellished with a refined white jewel brooch with red rhinestones in the shape of an orchid, Genny's iconic symbol, while for the boys a black suit was designed with a classic line embellished with black satin lapels and a refined orchid-shaped brooch with a white poplin shirt accompanied by a red slim tie that recalls the colors of the stalls.
More practical but still elegant and personalized outfits for bleacher attendants and backstage staff.
The renewal of uniforms complements numerous initiatives and events aimed at making the 100th edition Festival 2023 unique.